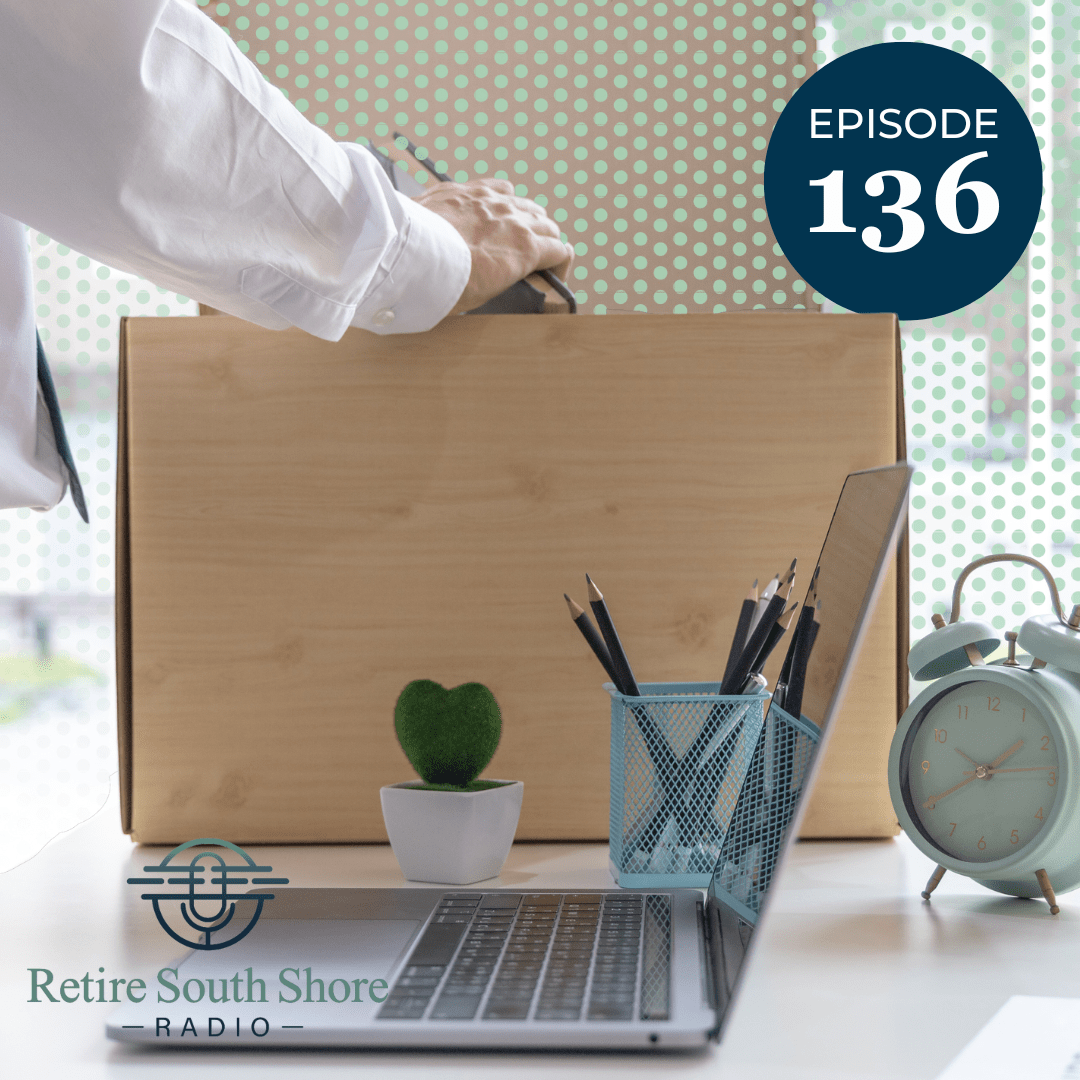 Retire South Shore Radio Podcast
Episode 136: Losing Your Job Near Retirement
Losing your job close to retirement can cause an unexpected strain on your financial plan. If you find yourself in a position that's difficult to bounce back from, your family, assets, and retirement outlook can be impacted negatively. Tune in to hear Mark Rowlette and Jordan Rich as they discuss 11th-hour retirement planning approaches.
Insurance products are offered through the insurance business South Shore Retirement Services.  South Shore Retirement Services is also an Investment Advisory practice that offers products and services through AE Wealth Management, LLC (AEWM), a Registered Investment Adviser. AEWM does not offer insurance products. The insurance products offered by South Shore Retirement Services are not subject to Investment Advisor requirements. AEWM and South Shore Retirement Services are not affiliated companies. Investing involves risk, including the potential loss of principal. Any references to protection, safety, or lifetime income, generally refer to fixed insurance products, never securities or investments. Insurance guarantees are backed by the financial strength and claims-paying abilities of the issuing carrier.
This podcast is intended for informational purposes only. It is not intended to be used as the sole basis for financial decisions, nor should it be construed as advice designed to meet the particular needs of an individual's situation.
Rowlette and Associates, LLC DBA: South Shore Retirement Services is not permitted to offer and no statement made during this show shall constitute tax or legal advice. Individuals should consult with a qualified tax professional for guidance before making any purchasing decisions. Our firm is not affiliated with or endorsed by the U.S. Government or any governmental agency. The information and opinions contained herein provided by third parties have been obtained from sources believed to be reliable, but accuracy and completeness cannot be guaranteed by Rowlette and Associates, LLC DBA: South Shore Retirement Services. 1756078 - 04/23