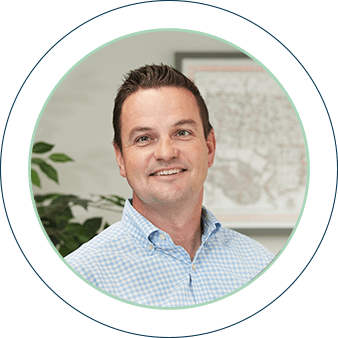 Mark Rowlette President | Founder
Investment Adviser Representative
Mark works to help ensure his clients' retirement years are comfortable and happy — because nobody should worry about running out of money.
Mark was born and raised in Dublin, Ireland. He obtained his degree in accounting/finance and business management from Dublin Business School. In the late '90s, Mark immigrated to the United States to start his career as a financial consultant at the age of 21. He founded South Shore Retirement Services shortly after.
Mark's experience and education allow him to help his clients with a wide range of services that include retirement investments and portfolio management, Social Security optimization, municipal pension strategies, and guaranteed income distribution. He is a licensed insurance professional and has formed strategic partnerships with other trusted area professionals to provide clients with additional services, including wills and trusts.
Away from the office, Mark's home life in Hanover, Massachusetts, is busier than ever. He and his wife, Lauren, have three dogs, a horse, and three daughters: Nieve, Emma, and Reese. The girls love horseback riding, soccer, and gymnastics. When Mark isn't spending quality time with his family, he enjoys fishing and mountain biking.