Our Process
Our All Hands Analysis® Process was designed with one objective in mind: to understand YOUR goals and what you want in retirement.
Step 1.
Working Together
You have important questions and so do we. In Step 1, we establish a relationship and comfort level. We want to share ideas, giving you the opportunity to pinpoint where you are in your retirement planning and decide if you are on board with our service.
Step 2.
Learning the Ropes
In Step 2, we work with you to identify and prioritize your retirement goals. The results of this collaborative process will give our qualified team a clear understanding of where you want to go, so they can begin the All Hands Analysis® of your custom retirement plan.
Step 3.
All Hands Analysis®
The goal here is to share the All Hands Analysis® provided by our crew of financial professionals. This comprehensive analysis of your retirement will examine five key areas in your strategy:
Income
Growth
Taxes
Health care
Legacy
Through the All Hands Analysis®, our team will work to see that nothing is left to chance and nothing has been overlooked. Our analysis and resulting recommendation will be designed to help you weather all storms so you can enjoy your retirement journey.
Step 4.
Charting Your Course
At this point, it's time to implement the All Hands Analysis® recommendation. We'll work to define your priorities and action steps moving forward. This may include meetings with the CPAs we have strategic partnerships with, to put your custom tax strategies in place, consultations with our financial advisors to position your assets for lifetime income, or discussions with attorneys we have strategic partnerships with, to help structure (or restructure) your estate plan. This is where we put your custom retirement strategy into motion.
Step 5.
Smooth Sailing Reviews
Our goal with the quarterly reviews is to stay in touch as you navigate the course of your retirement. Too often retirees are left high and dry once they set off into retirement. For us, it's not sink or swim; we communicate with you throughout the journey so we can keep your strategy on course throughout your life's adventures.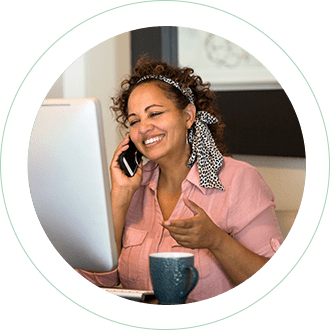 Ready to take
The Next Step?
For more information about any of our products and services, schedule a 15-minute strategy session today or register to attend an event.
Insurance products are offered through the insurance business South Shore Retirement Services. South Shore Retirement Services is also an Investment Advisory practice that offers products and services through AE Wealth Management, LLC (AEWM), a Registered Investment Adviser. AEWM does not offer insurance products. The insurance products offered by South Shore Retirement Services are not subject to Investment Advisor requirements.
South Shore Retirement Services has a strategic partnership with tax professionals and attorneys who can provide tax and/or legal advice. Investing involves risk, including the potential loss of principal. South Shore Retirement Services is not affiliated with or endorsed by the U.S. Government or any governmental agency